Council Information:
Mailing Address: P O Box 695, Ephrata, PA 17522
Home Location: Father Kuhn Hall at OMPH Church, Church & Pine Sts., Ephrata
A Star Council in:
1976, 1977, 1978, 1983, 1990, 1991, 1993, 1999, 2003, 2005, 2006, 2008, 2021.
Click here to follow us on Facebook!
Next Council Meetings:
No Sunday Meeting in May. Happy Memorial Day!
Wednesday, June 14, 7:30 PM
Sunday, June 25, 7:30 PM
This is the last meeting of the Fraternal Year with Officer Elections
Father Kuhn Hall at OMPH Chuch
Ed Pohl is the Knight of the Year and The Schlotterers are the Family of the Year!
Next Council Events:
Cards Night – May 13 – Father Kuhn Hall (Family Page)
May is Rosary Month – Knights lead the rosary before all Saturday Evening Masses – Contact Church Director Jeremy Stevens to volunteer.
Coffee Corner – May 21 – (Faith Page.)
Family Picnic – July 22 – St. Clements (Family Page)
We are a Star Council!!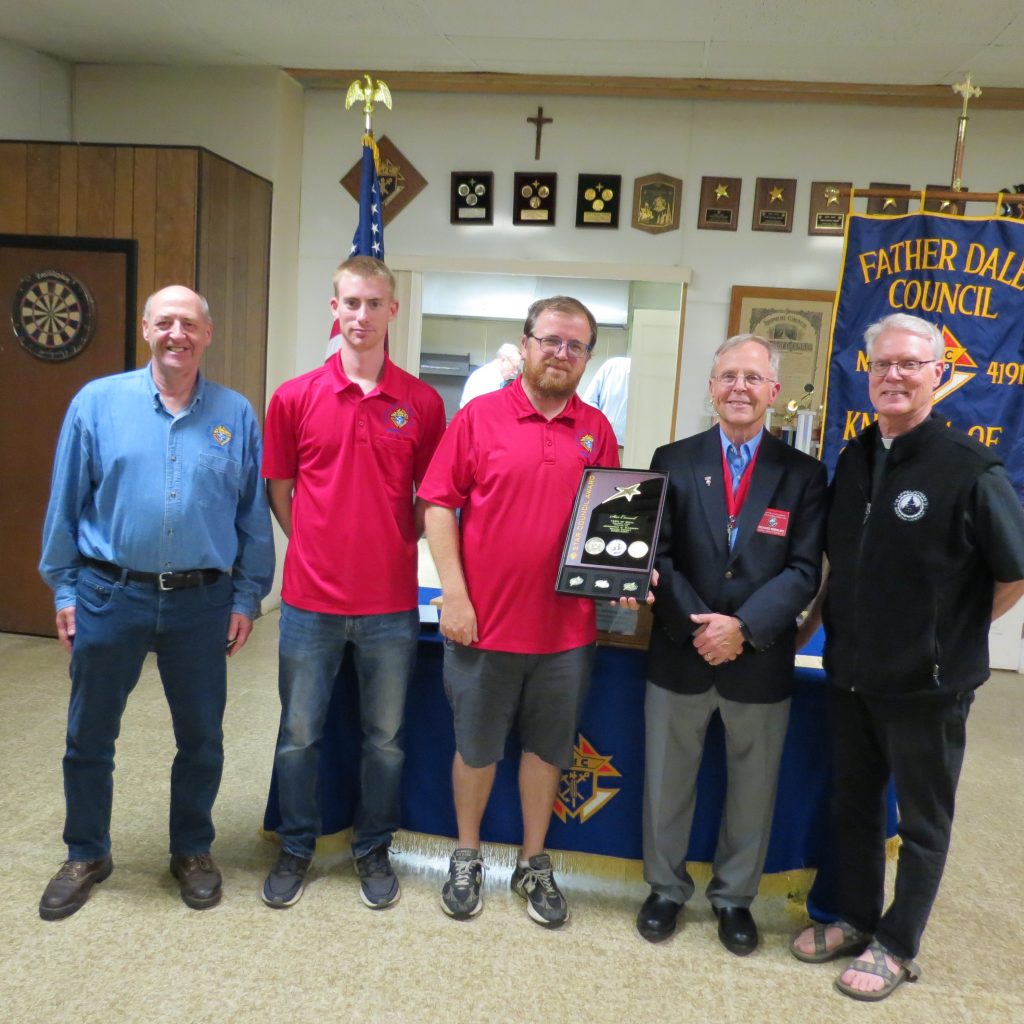 The login link below is only for the web site content administrators: