Council Information:
Mailing Address: P O Box 695, Ephrata, PA 17522
Home Location: Father Kuhn Hall at OMPH Church, Church & Pine Sts., Ephrata
A Star Council in:
1976, 1977, 1978, 1983, 1990, 1991, 1993, 1999, 2003, 2005, 2006, 2008, 2021.
Click here to follow us on Facebook!
CONGRATULATIONS!! Jon Hogan has been elected as our next Grand Knight! The full slate of officers will be posted after July 1st.
CONGRATULATIONS!! Ben Hoover is our Knight of the Year! The Ryan Boyer Family is our Family of the Year!
Annual Dues Campaign – Click here if you havent had a chance to get your dues in.
Next Council Meetings:
Wednesday, July 13, 7:30 PM
Wednesday, August 10, 7:30 PM
There are no Sunday meetings in June, July nor August
Father Kuhn Hall at OMPH Chuch
Next Council Events:
Admission Degree of Charity, Unity and Fraternity – POSTPONED!- OMPH Church
Cards Night – June 11 (Family Page)
Coffee Corner – June 19 – (Faith Page.)
Council Picnic – TBA – St. Clements
We are a Star Council!!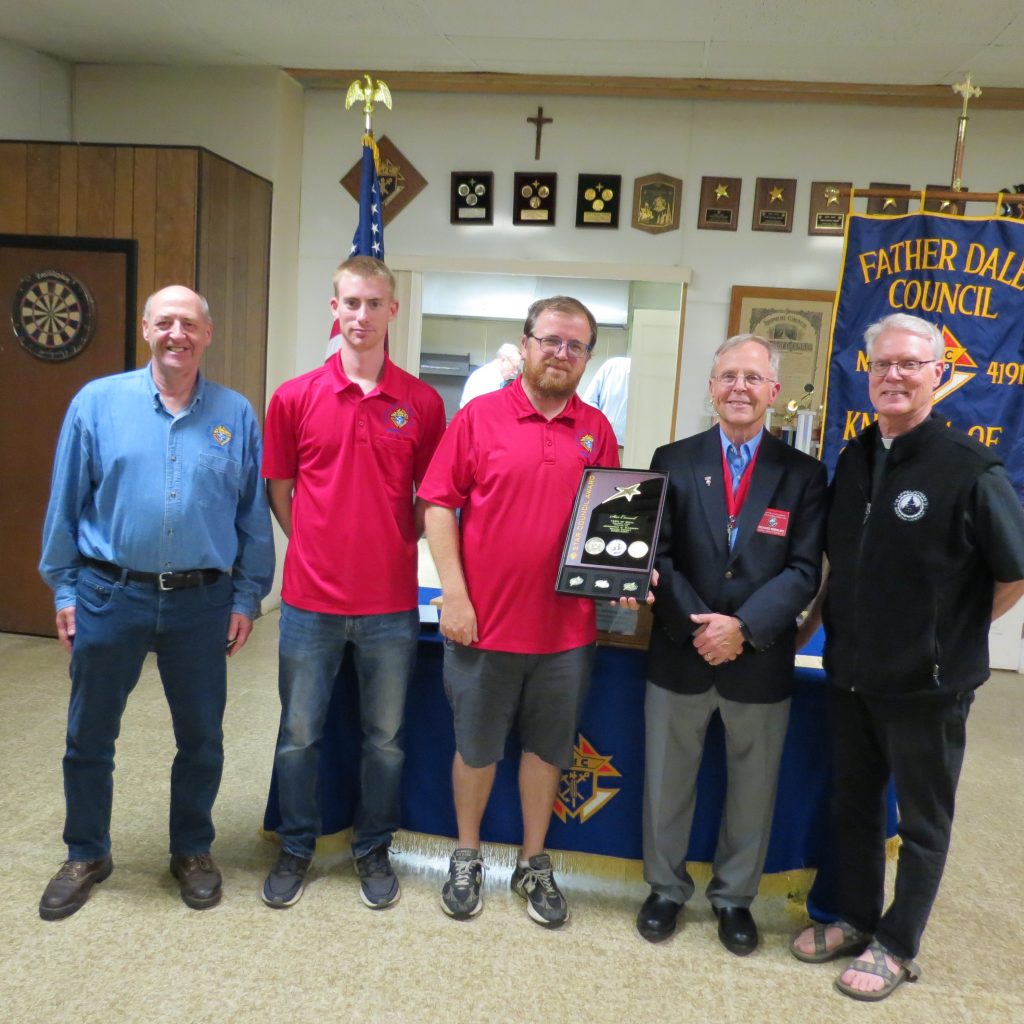 2022 Charter Night – May 21, 2022! Please RSVP by clicking here